Inside the Reimagined Disney's Coronado Springs Resort at Walt Disney World Resort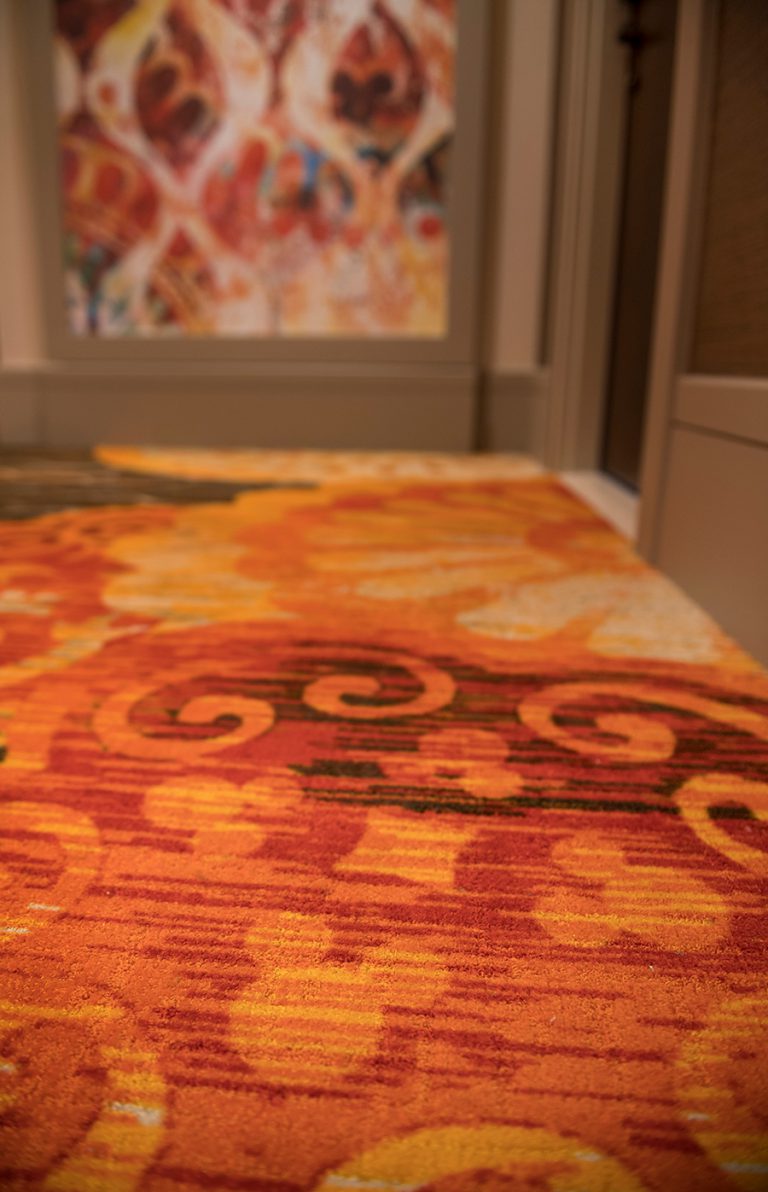 And after a day of adventure, on the way to the Gran Destino Tower bedrooms, you'll see colorful art panels in a variety of patterns inspired by Spanish tiles as well as flooring with a special Disney touch.
Inside Gran Destino Tower, the first thing Guests will notice is a grand two-story lobby and intricate wooden screens with rows of dazzling Moorish hanging lanterns.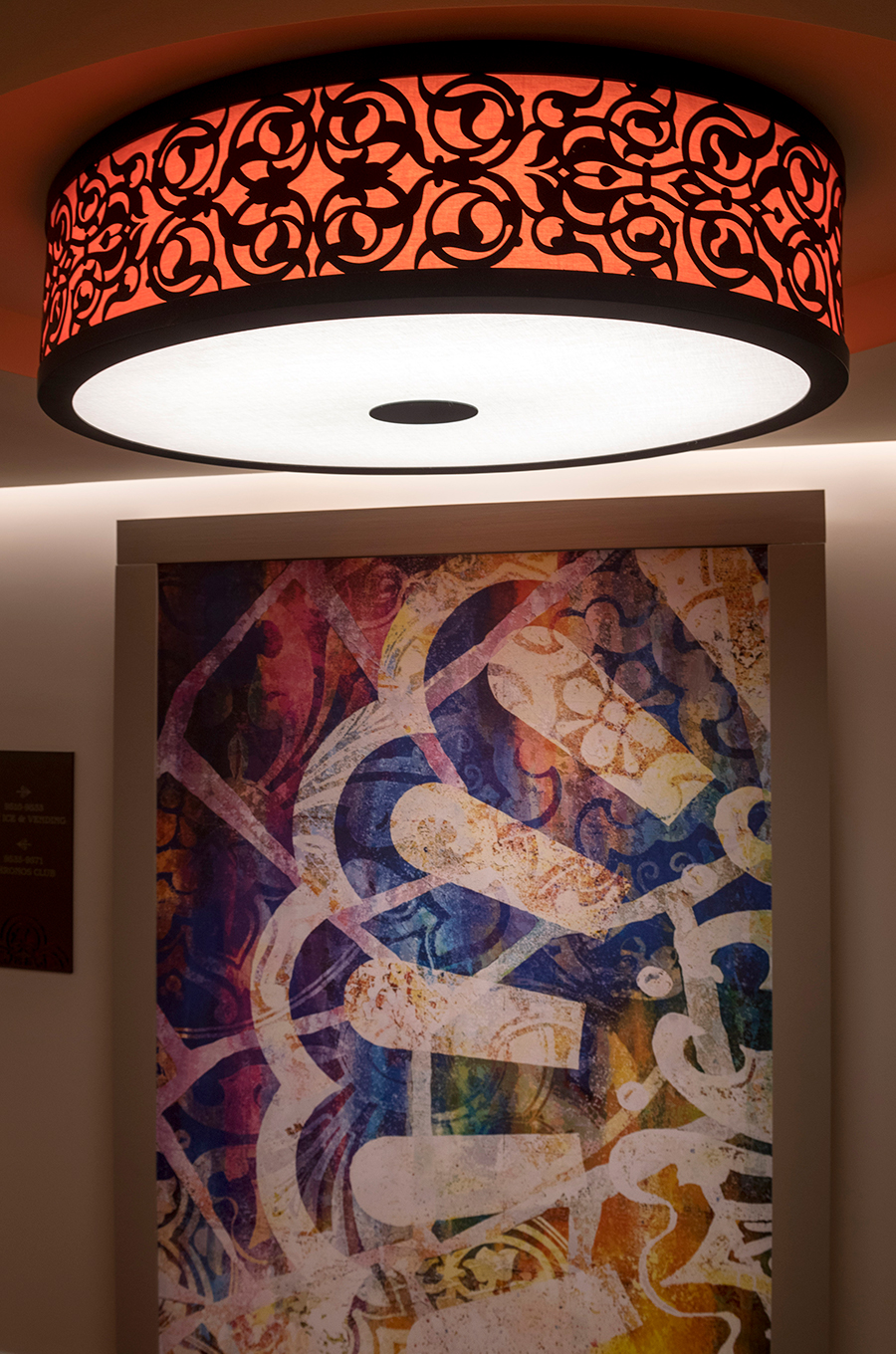 The Barcelona Lounge, located on the lower lobby level, features eclectic patterns and colors inspired by the unique aesthetic of Barcelona, Spain. Seating areas include large murals, including art with Walt Disney and Mickey Mouse.
The Resort's Dahlia Lounge is also filled with color and features whimsical forms and unique lighting.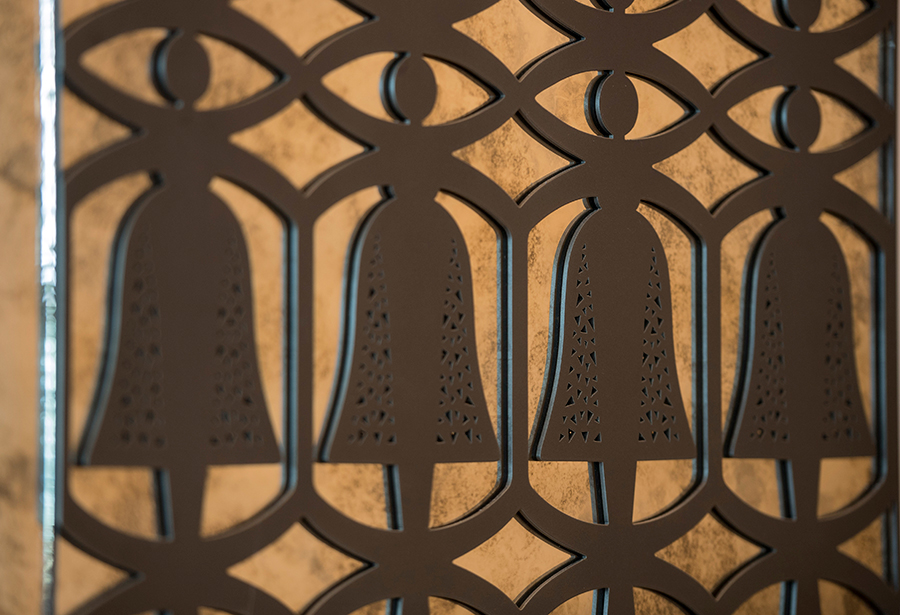 Named for the storied Spanish city home to avant-garde writers and artists of the 1930s, Tolédo – Tapas, Steak & Seafood is a table-service dining experience with organic chandeliers, illuminated by twinkle lights, that add a magical touch of pixie dust.
All around the Dahlia Lounge, Guests will notice unique architectural shapes and patterns with the distinctive organic style of Spanish Modernism.